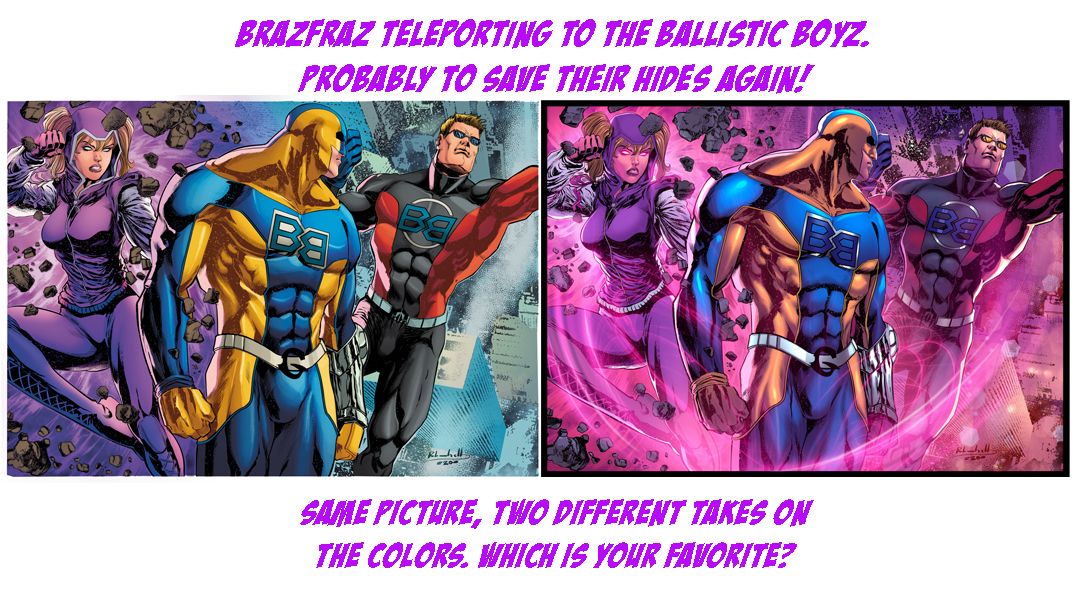 Thanks for joining EchoVerse Comics. In doing so, you will always be the first to know about EchoVerse Comics happenings from our comics, to events, to important fundraisers, and to whatever else may be related to EchoVerse Comics.  Every now and then, we will even send you artwork that can only be obtained by being part of the EchoVerse Comics team.  And, since you're here now, we would like to start you off with a select piece of art that you can only get through the EVC community. 
The picture above was colored by two different colorists.  Which is your favorite?  Use the drop-down at the bottom of the form, make your pick, and we will send you the .pdf of your choice.
Please complete the form below to become a part of the EchoVerse Comics community.